You read that right. Not one, not two, not even three… but ten. TEN! BlogHer and Norton have teamed up to do reviews on a new software idea Norton has (Norton Online Family), and are also offering bloggers the chance to win an iPod Touch!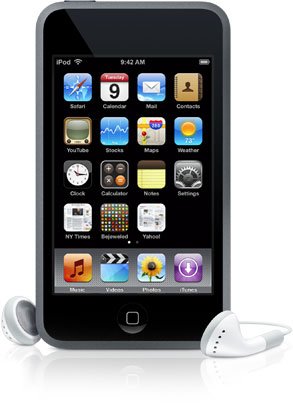 Ten different BlogHer members are running giveaways on their blogs, with one lucky winner being the recipient of an 8gb iPod Touch AND a $10 iTunes gift card. Each giveaway has its own rules for entering (commenting about the contest, blogging about the contest, listening into an audio cast to hear a secret code, etc.), but each giveaway offers the chance at multiple entries, and yes, you can enter all ten!
Ready to enter? Click here to see the BlogHer Norton/iPod Touch page! Hurry, you've only got these next few days to get your entries in! Winners will be chosen by Valentine's Day!
Leave a Reply